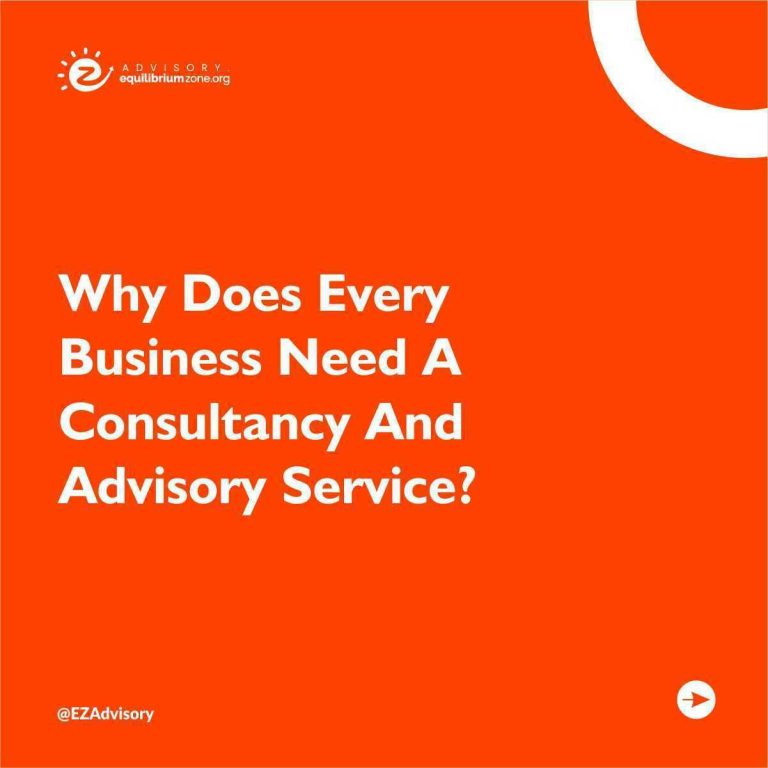 Consultancy and advisory services are one approach for organizations of all sizes to use flexibility and creative innovation potential to meet the challenges of emerging markets and the environment.
Because business goals fluctuate depending on a variety of factors, including economic climates, governmental regulations, and the age of the organization, it is crucial to have a qualified consultant who would take everything into account.
A young company may focus on capital, market entry, and market research, whereas a more established company will place more emphasis on new market penetration, change management, innovation, etc.
Advisory is unquestionably essential to the success of any startup or company because it investigates and assesses every aspect of marketing efficiency.
They provide a firm with solutions by addressing its needs and modifying the corporate entity to accommodate the change that the solution entails. These modifications that a consultant recommended would enhance both individual business performance and overall business performance.
An advisory has the following benefits:
They offer an outside viewpoint on crucial topics.
The thoughts
Viewpoints
Experiences
The thoughts, viewpoints and Experiences that advisors contribute to your team are diverse. They are able to objectively and via a distinct lens examine topics including long-term strategy, market trends, and corporate performance. When it comes to strategic planning, having this perspective can help to detect blind spots and problem areas.
They provide services for Management Advice.
They assist the company in managing important business events or in streamlining plans and operations. They will examine a company's advantages, disadvantages, dangers, and opportunities and offer advice on how to handle them effectively. In order to get better results, he or she will also consider whether to reallocate resources .
They provide strategic counsel.
The highest level of decision-making that propels a corporation is strategic management. A strategic advisor can provide guidance on the best course of action and helps the company realize its short- or long-term goals. They can offer guidance on resource allocation, decisions about entering a new market, or whether to continue the current portfolio or eliminate particular departments or businesses. They assist you in revising your strategy and fostering the expansion of your company.
They offer Operations Advice Service
A business's operational procedures are essential. Business structure, standard operating procedures, procurement, outsourcing, and recruitment are all included. An advisor in this regard might offer advice on how to improve a business' operational procedures in order to increase effectiveness. They can offer guidance on reducing expenses, boosting productivity, enhancing quality, and other topics.
Finding innovative solutions and improving the overall startup system used by business is the task and goal of advice.
They are crucial to every firm because of this.
Now that you are aware of how crucial an advisory is, visit the EZ Advisory website by clicking on this link to learn more: http://advisory.equilibriumzone.org/